Through its meetings, the In The Rooms family has enjoyed a great 2019.
We at In The Rooms hope you've all had a restful time for your holidays. As your rose-colored downtime winds down, you might want to take a (forgive the pun) sober look at what 2020 can bring.
And that means a clear sense of what 2019 brought. In fact, the ITR family enjoyed a grand year. We'd like to celebrate with a look backward.
We've already recapped our top posts and some of our activity for 2019, but neither of those articles captured the celebration you all deserve. So feast your eyes on the good work the ITR family did in 2019!
Growing, Changing and Engaging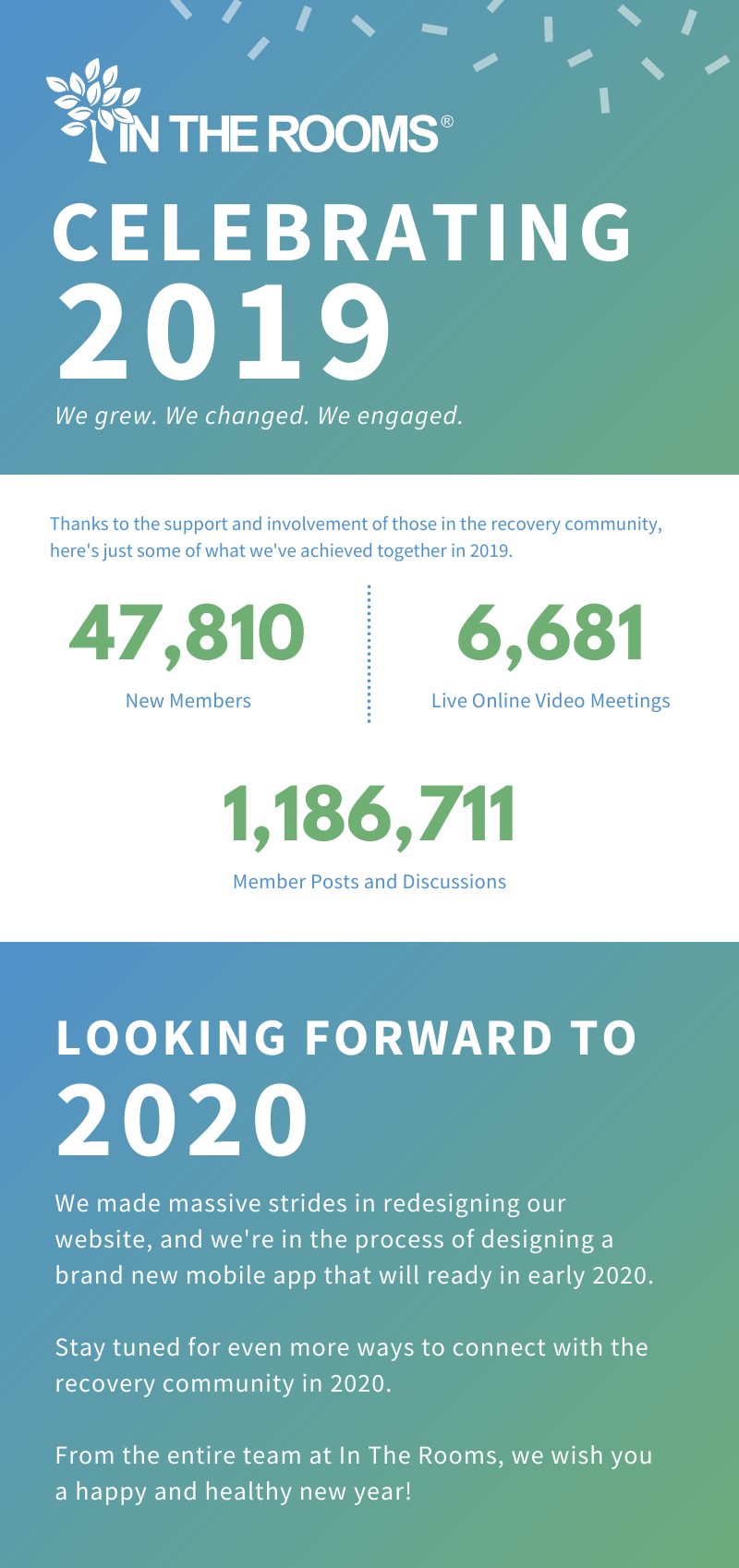 Here's to you, ITR family. Recovery doesn't happen without community. Community doesn't happen without all of you. And you've all given extraordinary support to each other this past year.
Make sure to keep up the good work! Stick around In The Rooms for its online peer meetings and its 24-hour holiday schedule. See how we can serve you, as you serve one another!