Seeking Integrity, along with Dr. Rob Weiss, helps those in sexual addiction to gain the healthy integration they need.
The first thing to know about Seeking Integrity is that it trademarks an open door. "Anyone can contact me at any time," says founder Dr. Robert Weiss. He insisted that we include rob@seekingintegrity, his personal email. "This is recovery in real time."
What is Seeking Integrity?
Seeking Integrity Treatment Centers, led by Dr. Weiss, help men who struggle with sex addiction, porn addiction and paired substance abuse and sexual behavior. Seeking Integrity also offers weekend workshops for couples whose relationships have been impacted by these issues.

In April of 2019, Seeking Integrity opened its inaugural ten-bed residential rehab in Los Angeles. Their two- to four-week program for men (length of stay depends on client needs) is designed to break through the pervasive denial and deep shame that drive sex addiction, porn addiction and paired substance/sex (also called chemsex) issues. The goal is to help create both personal and relationship healing, and lasting sexual integrity.
Seeking Integrity believes (as does In the Rooms) that in the 21st century, addictions take place online as much as in the real world, and so recovery should too. Dr.  Weiss says, "We feel that building and maintaining a supportive community for recovery, not just in primary treatment but longer-term through online connectivity, is the key to long-term sobriety and healing. So we incorporate no-cost online discussion groups, webinars and other offerings into every client's aftercare program. Our goal is to keep every client in regular contact with the support network that helped him establish sobriety and recovery, no matter where he lives."
Seeking Integrity has also embraced a fresh approach to viewing and treating spouses, partners, parents, and other loved ones of sex, porn, and chemsex addicts. This new approach grows from the Prodependence concept – a fast-growing model for treating loved ones of addicts which Dr. Weiss developed and introduced in 2018 with publication of his book Prodependence: Moving Beyond Codependency.
Dr. Weiss says he felt compelled to write this book after three decades spent watching countless spouses, partners and parents walk away from much-needed therapy and support because they felt labeled, shamed, blamed, and pathologized by a treatment model (codependency) that didn't fit their situation or needs. Since its introduction, the prodependence model has changed the way therapists worldwide view and treat the loved ones of addicts.
Weiss and his Seeking Integrity team also run SexandRelationshipHealing.com , which provides free resources to sex addicts, porn addicts, paired substance/sex addicts, loved ones of these individuals, and clinicians who treat these populations. The website offers free information and assistance for sex, porn, and chemsex addictions – addictions that increasingly take place in or through the online realm. The site includes free webinars, support groups, daily inspirations, informative articles, and more. Dr. Weiss calls it "real recovery in real time for people who often struggle to find help."
Who is Dr. Robert Weiss?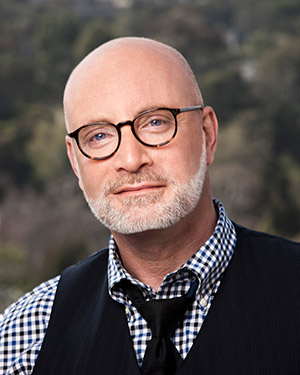 You might remember Dr. Weiss from last week's article on prodependency. But if you don't, he is Seeking Integrity's Chief Clinical Officer. In addition to developing and overseeing Seeking Integrity's treatment programming, he hosts a weekly podcast (Sex, Love, and Addiction), a weekly Q&A (Mondays) on SexandRelationshipHealing.com, and a weekly Sex, Love, and Addiction webinar (Fridays) here on In the Rooms. He also writes prolifically, with ten books on sex and intimacy issues, and he regularly blogs on PsychologyToday.com, PsychCentral.com and other outlets.
In addition to his clinical work, he travels the world to educate clinicians about sexual addiction and related issues. He also serves as a subject matter expert for multiple media outlets, including CNN, HLN, MSNBC, Fox, OWN, ESPN, The New York Times, The Los Angeles Times, and NPR. After 30 years of this, Weiss says he's busier than ever with no intention of slowing down. "I'm in recovery for sex addiction myself, since 1985, and my life if infinitely better because of it. Going non-stop is how I give back. I'm just compelled to help others as I was helped."
Where Does In the Rooms Fit In?
Dr. Weiss credits In the Rooms as inspiration for both Seeking Integrity and Sex and Relationship Healing. He specifically mentions his Sex, Love, and Addiction meeting (Fridays from 9 to 10 p.m. EST). "Doing In the Rooms every Friday for three years has change my professional life," he says. "And I've seen how it's changed other people's lives. In fact, people from In the Rooms email me (Rob@SeekingIntegrity.com) fairly regularly to share about their progress. It's heartening and encouraging."
Weiss further states, "These weekly sessions  really opened my eyes to the power of online healing, changing how I approach my clinical work. Because of In the Rooms, I started SexandRelationshipHealing.com and actively incorporated online work into all of our Seeking Integrity Treatment Programs. With Seeking Integrity, we try to engage digitally with our clients before, during and after primary treatment. Right now, we're probably the only addiction rehab that does this, but I'm sure others will follow. The combined real-world and online approach is just too effective to ignore."