A great short is like a great meal. It's a delight to the senses, well-balanced, deliberately paced-so each moment can be savored. And while it may leave the viewer wanting more- it is ultimately satisfying. May 15th REEL Recovery Film Festival brings you a buffet of shorts. So, get your shorts on – Saturday Night at the Movies presents Recondition, Low Country and G Ride.
RECONDITION….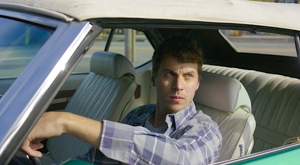 written by Devon Coull is a painful slice of Middle America. An all too familiar story of a young man fresh out of rehab after an overdose. He finds himself torn between his still-using girlfriend and his desire to start fresh. The title refers to a classic Oldsmobile Cutlass that provides the impetus for "Jack" to stay clean. While the story may be familiar, the authentic and powerful performances by veteran actor, Paul Guilfoyle (CSI) and starring Devon Coull and Marguerite Gioia Insolia propel the film into Michelin status. 
LOW COUNTRY….
first released as Crab Trap and featured at the 2017 REEL Recovery Film Festival is like a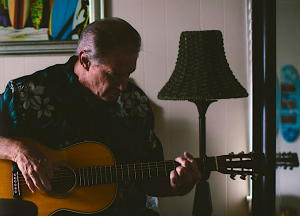 fancy meal served under a Cloche. You think you know what you ordered because you read the description on the menu, but the reveal is even better than expected. "Thirsty" is a down-on-his-luck alcoholic desperate to win back the love of his daughter by proving he is a "changed man" to his sister. Things are not what they appear to be in this sad and poignant film. Has Thirsty changed?  Watch and find out.
G-RIDE….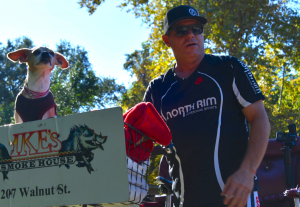 takes the viewer on a pedicab ride through Chico, California and Mike 'G-Ride' Griffith's life. This documentary film reveals the struggles of homelessness, addiction, recovery, and the death of a close friend. From sleeping under picnic tables, skinny-dipping in the community pool and his addiction to methamphetamines, Mike "G-Ride" now twelve years sober, has worked hard to become who he is today: Chico's "Best Local Personality" and "Best Cab Company" for the last four consecutive years. This film is like 'comfort food' for the soul. 
Tune in Saturday, May 15th at 9pm Eastern, 6pm Pacific for a satisfying repast of short films, you may not even need popcorn.