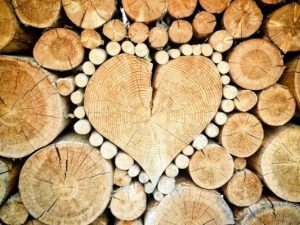 February; the month when the theme of "heart" is at the forefront of our minds. Yesterday, February 14th we celebrated Saint Valentine's day. This day encourages us to show the people we love our appreciation with flowers, candy and gifts. It's a special way to fill our hearts with love in creative and fun ways.
It is also Heart Health month. It's time to think about the way we take care of the health of our hearts. Wouldn't that be an interesting gift to ourselves? Deciding to pay attention to what and how we feed our heart and finding new healthy ideas for longevity?
Many people in recovery from various addictions, chose a design for living through the 12 step plan. February being the second month of the 12, the second step in 12 step recovery , tells us that we could be restored to sanity. Really, I am NOT insane. I never liked that implication. When I was told the definition of insanity was doing the same thing over and over again expecting different results, it made me understand my dysfunctional and non-productive lifestyle.
With a heart healthy perspective eating a main dietary intake of trans fatty acids, fast foods, processed foods, refined sugars, and sugar substitutes, from where I stand, is insanity. This will eventually lead us down the road to heart attacks, strokes and other serious illness. Our body can not handle this type of abuse.  Many foods that are linked to health deterioration are banned in Europe. Unfortunately this message takes a lot longer to reach us in the US.
Internal restoration really can happen, and we can heal much of the damage from our self-neglect. Our internal healing is amazing when we feed ourselves what we are lacking. Building our foundation from our Immune System Health, not only offers us a stronger heart, but our vitality is increased by the domino effects on all our physical systems.  
How can we take the action and keep moving forward to protect our amazing hearts? We do this by adding foods we are missing, taking away what is making us sick, getting in some kind of physical movement, and keep nurturing the matters of the heart.
Spiritual leaders all around the world remind us that all change starts with our thinking. We need an altering of thought, that is followed by action to stay motivated. What is your heart's intention? What is limiting your movement ? How can you reach a place of cleaner heart health and sustainability?
With busy lives full of responsibilities it is not easy to take the time to take good care of ourselves. But it is essential. The results of self-neglect are definitely physical but also leave us with an  underlying sadness or depression. Our common and collective challenge is to keep ALL the matters of our Heart Center alive and well.
So let's not forget the importance and frequently underestimated need to honor our body through wholesome foods and supplements.
Now about stress and heart connection! Most of us live under some degree of stress. All of us need the list of vitamins, minerals, and good fats below, and the if stress is present in our lives the need is even higher to help reduce the negative effects. I strongly recommend you speak with your doctor for how to protect your heart with the following supplements:
Vitamin E with Selenium (antioxidant to protect the oxidation of your cells)

Calcium (Every beat depends on it)

Magnesium (Natural muscle relaxer, reducing stress and anxiety)

Omega 3 fatty acids are a major role to a healthy heart 

(Reduce Cholesterol levels)

B- Complex(Stress depletes our B's)
I invite you to contact me at my site or shoot me an e-mail at openroadshealing@gmail.com  with questions or concerns. Science based  products, properly balanced and bioavailable that are whole food based are needed to make the difference.  Labels are part of the advertising of a product, so don't be fooled by them. Synthetics, binders and fillers are in many and offer little help and can be more toxic and damaging.
We don't have to get to the point of being seriously ill before we take action on to improve our health. Or do we? Ultimately, for many of us, our health is fading. Aging is moving more rapidly and our energy levels are falling. Our body is telling us it needs more help. We are lost in our subconscious choices and our routines that meet the comforts in the moment.
It is important to have reminders when we are adding something new until it becomes effortless. Maybe some of these things can help:
Remember that Simple Changes offer Profound Results
You must get involved and make a commitment to your health
Pay Attention to the signals your body is telling you
Make a list of your favorite healthy foods… Think outside the box
Look up some new and interesting recipes using these food choices
Make up fresh cuts of fruits and snacks in advance
Preplanning is necessary when we are trying to stick to self care and keeping it healthy.
An individual, specially designed program with focused attention on you is an excellent  way to achieve the highest benefits. With a mentor/coach, you can learn new ideas and together discover the full potential of your body and mind. If you would like to be part of smaller groups of 12 in the upcoming workshops "Put the Spring back in your Step"  Contact me at my website Today!
Here's to your health,
Kathleen Russell, CNC,HC
Disclaimer: The suggestions above are meant to be suggestive only. It is strongly advised to contact your primary care provider before making any changes.