Leonard Lee Buschel shares the Preface for his upcoming memoir: Betty Ford Died Sober; I Should Be So Lucky. The book will include tales of addiction, love of movies, and outlaw behavior. And a most miraculous recovery.
---
If this were a movie, it wouldn't be a Woody Allen film; there are no nerds or molesters. Not a Sam Peckinpah film; not enough violence except for a few (consensual) choking scenes. Not a Scorsese film; not enough sleaze bags, but a lot of drug dealers, gamblers and loose women. But, Truffaut, Francois Truffaut, that's who I feel was directing my life; lots of lovemaking and characters from all walks of life. However, none of them French. One actually, but she was French Canadian, and that affair went nowhere. I don't think Parisian streetwalkers count.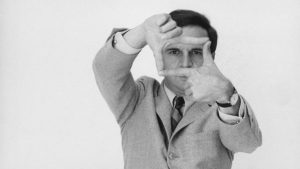 I think of things in terms of movies a lot.
Films are my 'new' drug of choice. That's why I started the REEL Recovery Film Festival & Symposium 12 years ago with Robert Downey Sr.
My story begins smack-dab in the middle of the 20th century. Born into an idyllic family unit, I had a working father, a beautiful, house-wife mother, and a strong and handsome three-year old brother. I started life in a row house with mortgage payments that my parents considered affordable.
However, I was faced very early in life with two threatening medical conditions—one of the heart and one of the lungs. I will share more on that later.
Then, three weeks after my appearance day, my daddy dropped dead. Mom was suddenly a grief-stricken and frightened widow. Shock prevented her from breastfeeding and `at three weeks old, my only bartender 86ed me. Mom had no job, and the mortgage became unaffordable. Mom was now confronted with a new reality. How was she to raise me into a man when she had to get a nine-to- five job? Would her instinct and intuition carry her through? The Common Sense Book of Baby and Child Care by Dr. Spock's was not in her library.
Suddenly there was a gaping hole in our lives.
No husband, no father, no breadwinner. My lucky brother's life started with daddy's gentle, yet masculine, push. I on the other hand, had to metaphorically stand on my own two feet, while only able to lay on my back or stomach, as newborns do. For my brother, our father's death was much more of a loss for him than for me. On an unconscious level, at three weeks old, I was faced with having to raise myself.
In the past, I have seen 8 mm home movies of my brother on a swing being pushed by my father. Another home movie shows him held above the cresting waves in the ocean off of Atlantic City by the proud, strong hands of our daddy. Others called him Morris. I called him "deceased." This isn't some "Dear Dead Dad" memoir. I am simply setting the scene for the Magical Mystery Tour that was about to unfold.
On the subject of single parenting, I can say that being brought up by a single mom is like being an electrical plug with only one prong. The energy is not a balanced flow. A missing father is a missing prong. A missing father short-circuits a child's learned response to stimuli. As an adult, that man may over react to problems, as if he was from Venus, and not from Mars.
How would I learn the aplomb that a father uses to smoothly carve a holiday turkey?
Or repaint the bedroom or change a flat tire? How could I experience the fear when daddy takes off the training wheels to unleash the careen of the bike on the asphalt? When I had my own son, I told him the first thing to learn when riding a bike is how to fall over (on a grass field), and the second thing is how to get up and keep pedaling.  Somehow, I managed to master this life lesson without a daddy of my own.
As I grew into my school years, I remember hearing other kids talk about their fathers. I felt shame and embarrassment that I didn't even have a father. I really never knew what I did not have. Older guys in the neighborhood took me under their wings. That was what I knew.
One of the best realities of my life was that my family lived in the same house for 20 years. I felt secure there in the Brigadoon-like neighborhood of Logan in Philadelphia. I say Brigadoon because Logan was built on a creek, and eventually the entire neighborhood sank back into the earth. So, there is no 'old neighborhood' to go back and visit. Except in memories, and in family photos. Tenth street will forever remain a shimmering mirage. Except it was really there.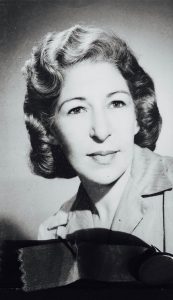 My mother (Rose) only drove a car twice in her life; once for a lesson, and then to get her driver's license. She didn't need one because she travelled with her boyfriends a lot. So, we never had a car.  Growing up, the only modes of transportation I ever knew were buses and subways, walking, riding my bike, and hitchhiking. I hitchhiked to Olney High School every day. If I was late, the teachers understood that I didn't get picked up in time. I grew up self-reliant, with two bus stops a block away and a 20-minute walk to the subway station.
School was a challenge to my developing ego.
I attended a junior high school that had three stories and an elevator. My heart problem (bicuspid aortic valve that should have been tricuspid–maybe that's why I liked ménage à trioses') got me a special elevator pass.
I was never allowed to participate in gym class, so I took "remedial" gym where the only 'equipment' was a ping-pong table. And, there was not always someone to play against.  I also had bad asthma, so my pass to take the elevator was necessary in the winter, when I was wheezing, which was embarrassing. I didn't want the other kids to know I had any physical defects, so I would always wait for everyone to go into class before I slipped into the elevator, a self-stigmatization. If a guy saw me and asked what I was doing taking the cripple's elevator, I always made something up, because they all saw me playing basketball and other ball games at lunch and recess. I would make up a story (lied).
Don't get me wrong. As I said, I grew up playing sports on neighborhood streets every day and was able to do more than doctors advised. Luckily for my future endeavors…the rules for street games weren't set like in Little League. That was a good thing.  We'd have to renegotiate the rules and boundaries every day.  One day, first base was the Chevy, and second base was the Fairlane, and third base was the old Caddy.  We debated every little thing, but not for long, because we wanted to play so badly. We knew we would have to stop when someone's mother called them in for dinner, or the night sky would call the game. My get-along skills got me through the biggest adventures I was about to face in life with my chosen profession, which we will get to (psst…drug dealer).
My home routine was just that—very routine.
Every day, mom went to work and I went to school. After school, I was alone for a few hours, and if I could find a ball game, I would set fires, shoot sparrows in the back yard, hang out at Coopers (the corner candy store) or watch TV. Eventually Mom would come home and prepare dinner.
She had a very special way of lifting the foil off the Swanson TV dinner. As I told you, I watched a lot of TV.  I did as little homework as possible, just enough to get a C.  That's because A's did not matter much to my mother.  Then we ended the evening, watching TV and eating Breyers vanilla fudge ice cream. In fact, I had a horrible sugar habit. (It's only a moderate problem now). I would buy cases of Coca-Cola with my own money and drink up to six small bottles a day. Well, they were only a little more than a dime each.
In fact, I was one of the only kids with a charge account to go into the corner grocery store and get what I needed—and wanted. I could do that at Jack Parrish, a classy men's apparel store. This was a privilege that I never abused. I knew we only had the money my mother earned at Perfect Photo, a photo finishing plant, where I got my first job in the eighth grade. Looking back, I'm sure my strong decision-making powers came from those shopping experiences.
When my brother was sent away to boarding school, I felt like an only child.
Really, I was a lonely child. My brother would come home every Saturday morning. I would be waiting for his bus at the corner, unless he was in trouble and not allowed to leave the school.
When the number 75 bus rolled down the street, my anticipation would be painful. When the door swung open, Bruce wasn't always necessarily on that bus. So, I would wait fifteen minutes for the next one. And, alas, there he was and the weekend began, like the beginning of a great "buddy" movie. That's how I learned to love waiting. The anticipation was so delicious and I in heaven, not thinking about anything mundane, knew that my Jesus had arrived, again. We would play sports, fight with each other, and go to the movies. On Sundays, the bus that delivered him, would take him away.
After he left, the boredom would set in and I was looking for something to do. I could walk to three movie theaters. Imagine, I had three "dream palaces" within walking distance.  I learned to love the movies, despite the time that my mom took me to see Psycho and scared the crap out of me. When I heard about the kids' double features, I went to be immersed in three hours of total stimulation.
Today, films are my drug of choice, and that's important to remember in this story.
I like a good movie and I worship a good foreign film, like Portrait of a Lady on Fire, during which I was transported back to the 1700's in this French tale. Films are the greatest art form of all, touching everything from fashion, to set design, photography, acting and music, all in one place. Movies are about telling stories and they've done so beautifully for over a century.
Eleven years ago, I co-founded the REEL Recovery Film Festival & Symposium with Robert Downey, Sr. We showcase filmmakers who make honest films about addiction, alcoholism, behavioral disorders, treatment and recovery. We started in Los Angeles, adding seven cities, including Ft. Lauderdale, New York, and Denver, and held the events at one time or another. We are still adding cities.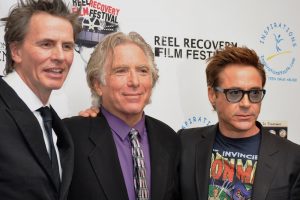 Showcasing films about addiction and recovery is deeply personal, because I have lived the last 25 years sober…without a drink or a drug (except for some Dilaudid after open-heart surgery and Percodan after brain surgery).
For 25 years, I dealt drugs, got high every day, and lived under the daily specter of arrest.
I had no other means of supporting myself. I travelled the world, met many delicious women, ate in many fine restaurants, and avoided many bad people who wanted to hurt or imprison me. A compulsive gambling habit took form in high school and college. I beat that addiction after I figured out that selling drugs was a much better investment, with a more dependable payoff.
Since 12/12/50, I have been floating down a stream in a wooden rowboat that could have sprung a leak at any moment. At times, I was gasping for breath (fucking asthma). Breaking the law. Worshipping nature, art, literature, and Sondheim musicals. Getting high as a kite. Being funny. Because if you can't play an instrument, you better make people laugh. And, always looking for love or sex.
Welcome to the world of a 5'11", Jewish dilettante's, drug-addicted life.
I don't know if my story can help anyone. Maybe there is someone reading this preface who only smokes pot every day because it seemed like a good idea 40 fucking years ago. No, it's because you're addicted! The highest you can be is when there is nothing burning between you and reality. Reality, what a concept. If you think there can be heaven on earth with a joint in your mouth, then it must be very good weed. And that's bullshit. Drugs wear off. Reality never does. As my son often reminds me of the Timothy Leary quote: "The goal is not to get high, but to be high."
---
You can read Buschel's full memoir, Betty Ford Died Sober; I Should Be So Lucky, when it publishes this Fall. Stay tuned for updates!